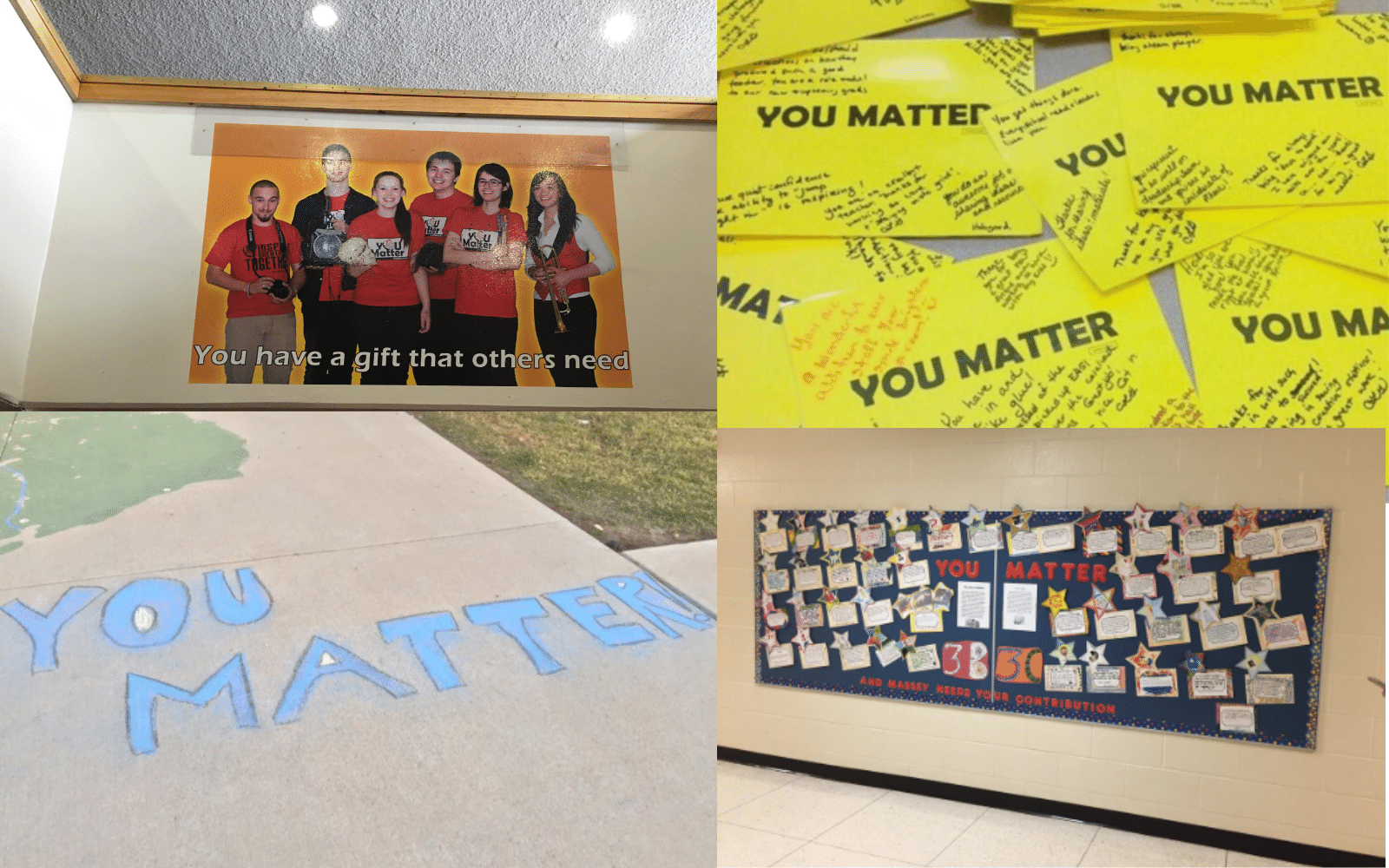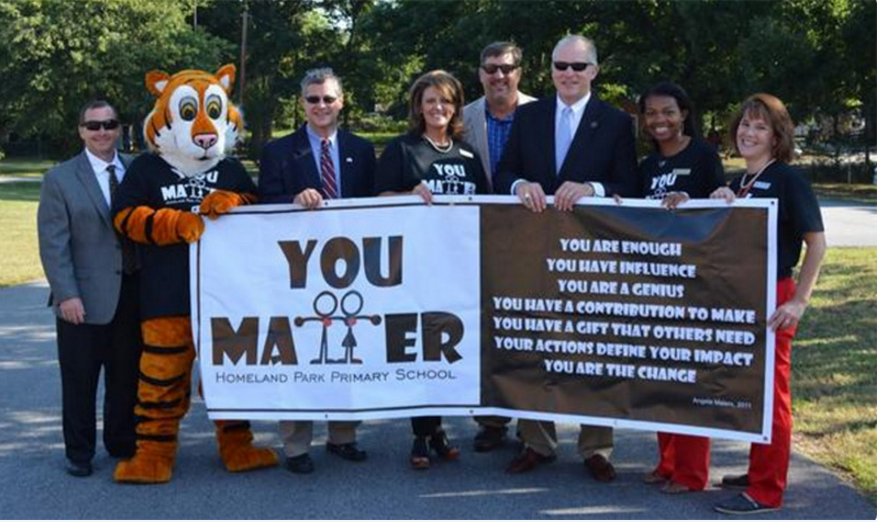 "If the community isn't coming into our school, why don't we take the school into the community? Let's have a parade!" This was the brainstorm of Christie Payne, Principal of Homeland Park Primary School in Anderson, SC. Christie had learned about Choose2Matter and...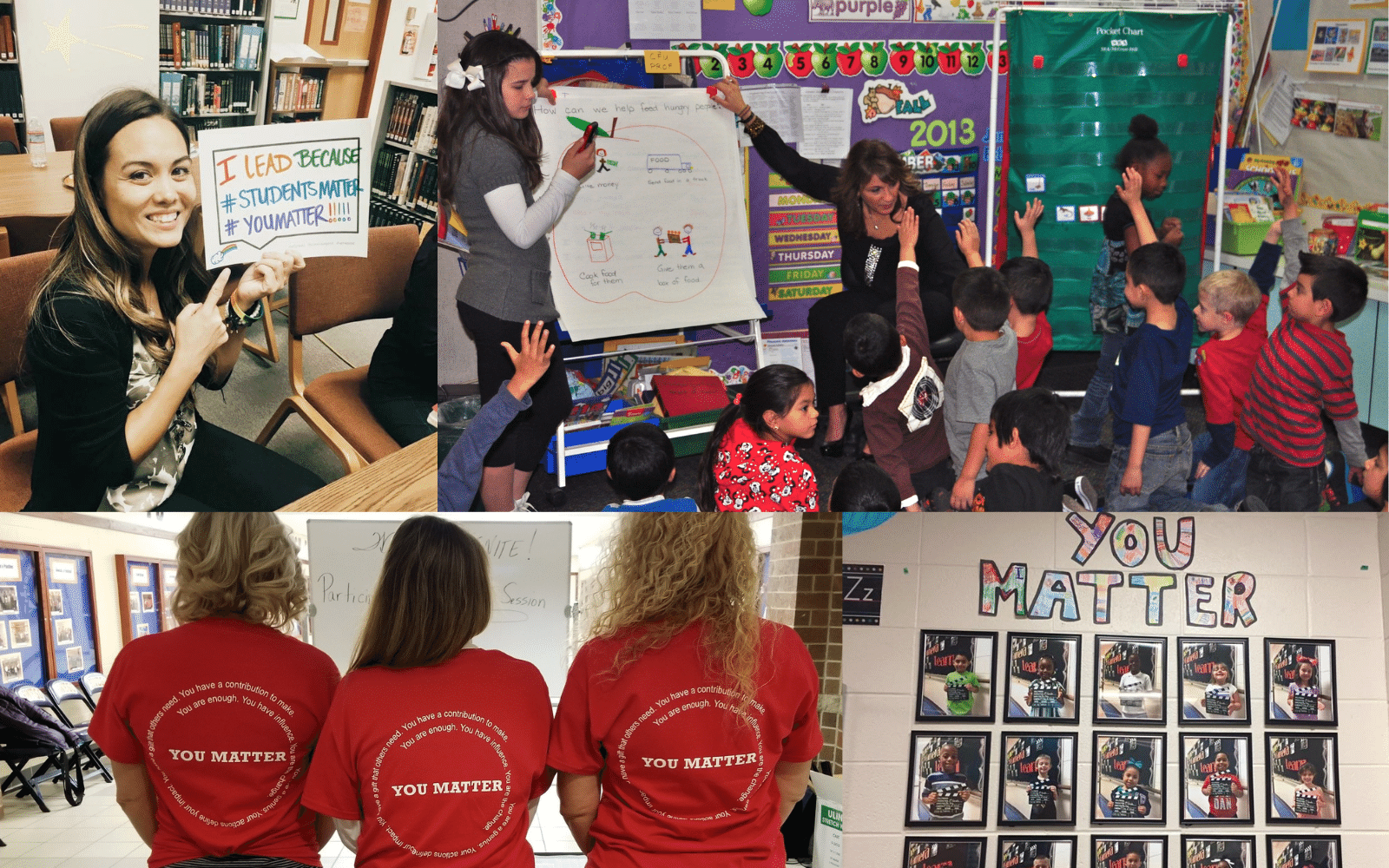 Tammy Dunbar is a fifth grade teacher in California.
She and her "Room Nine Kids" worked through many aspects of this course this past school year.
Below are just a few wonderful things that resulted from presenting the lessons to the Room Nine Kids.
"While grieving over a KinderTechBuddy killed in an accident, my students created "Compassion Portraits," drawing their Buddy on their device and inviting their Buddy to draw themselves. My students added "You Matter," printed the drawings and gave them to their buddies. The buddies snuggled close, put their heads on the shoulders of my students and smiled. My students came away touched, and changed. One said, "I think they know how important they are to us."
"One reason they are so ready to tackle projects is the lesson "Finding Mentors." Students connected with experts. When you meet people from fields you're interested in, you invite them to an amazing conversation that provides students with resources, confidence and excitement."
"I was shocked to see the growth of the average class score. In Math, the class average increased from 12.7 out of 20 to 16.6 out of 20. Our students now approach standardized district testing with more confidence and more creativity. That can be directly traced to these lessons."