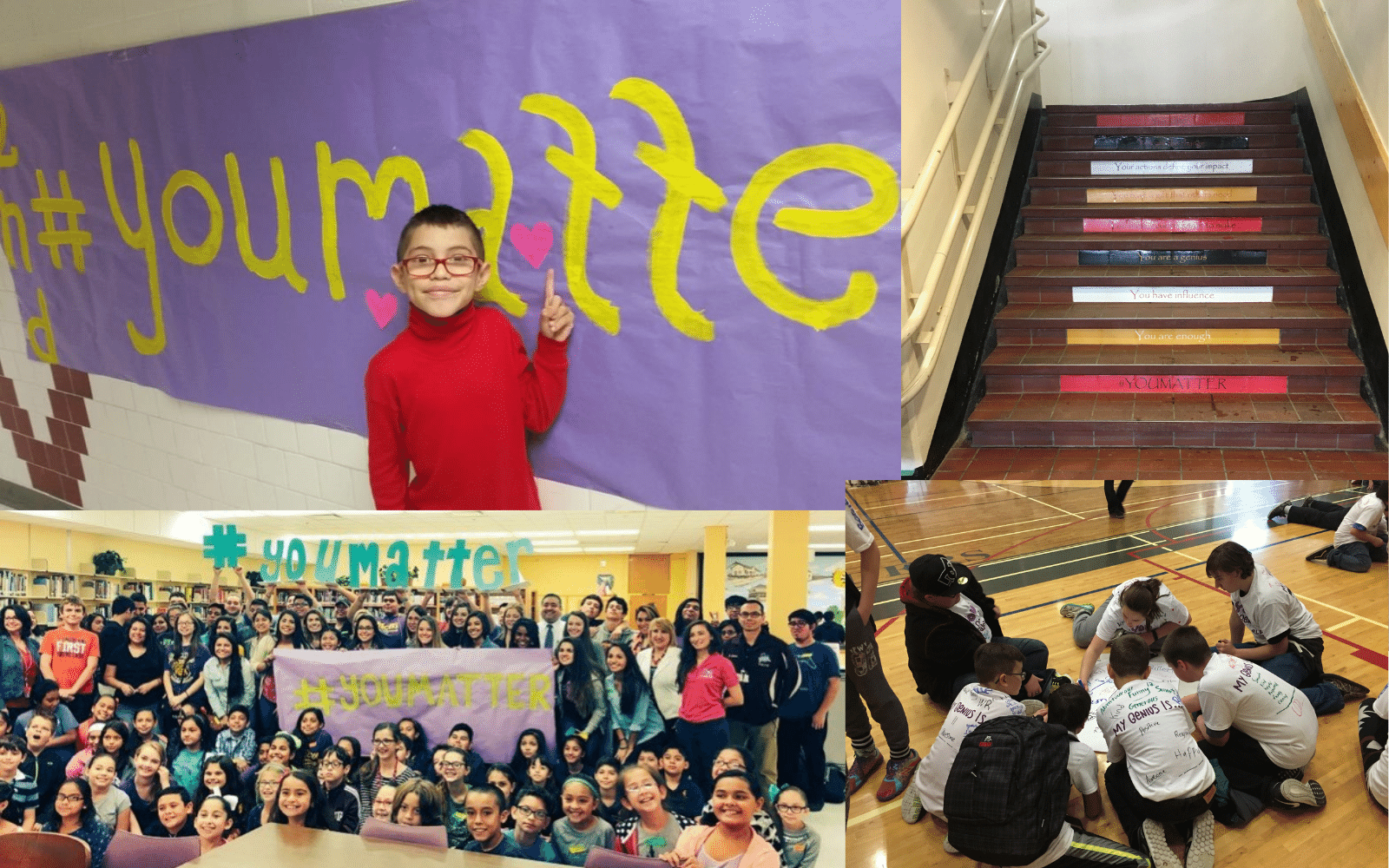 Early in her teaching career, Angela Maiers had an epiphany: people need to matter. Everyone wants to be essential to someone else. Significance is more important than success. People want to be noticed, valued, and honored.
For 25 years, Angela has been developing and sharing the message of "You Matter" with students, parents, and fellow educators in keynote presentations at education conferences and in schools around the world.
This website curates the best of Angela's #YouMatter content. The content is ideally suited for use on a professional development day but many of the activities can also be used throughout the school year, both with teachers and with students.
In January 2012, Angela Maiers published the You Matter Manifesto, which sets out eight tenets on how to accept that you matter.
Educators by the score began to make posters of it and students made videos of them reading it. The You Matter Manifesto is now posted in thousands of classrooms and workplaces around the world in multiple languages. Students at a school in Texas read it during the morning announcements each day.
In September 2012, Choose2Matter partnered with children's author Peter Reynolds, who had for many years been inviting students to "Make Your Mark" on International Dot Day. Participation had peaked at 18,000 students. When Choose2Matter joined the effort and invited students to "Make Your Mark Matter" by pledging to live by the You Matter Manifesto, participation increased 5,000%, to 877,000 students.
In June 2013, we conducted the first Choose2Matter LIVE event at Downingtown STEM Academy in Pennsylvania. We encountered 350 skeptical sophomores during the last days of the school year. By the end of the two-day event, we had 375 fully engaged world changers creating social enterprises. This was the first of ten Choose2Matter LIVE events.
In June 2014, Angela Maiers headed a panel on Choose2Matter at ISTE, the largest EdTech conference in the United States. A packed room of educators were joined by thousands of educators virtually. Ever since, schools have been joining the Choose2Matter movement by the thousands.