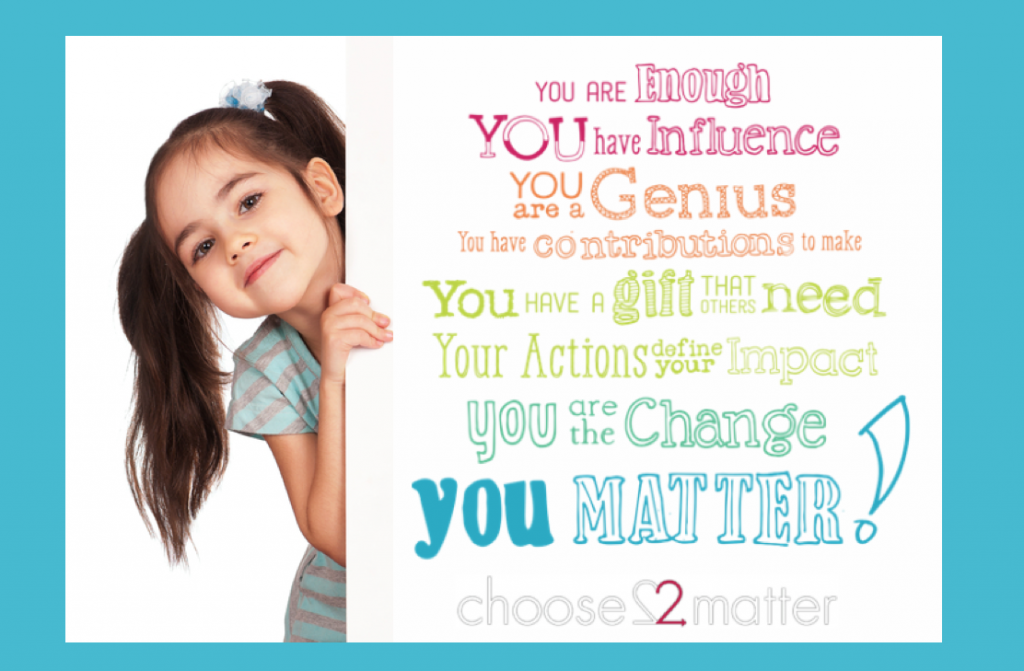 You Matter Manifesto
Choose2Matter is a universal movement that challenges us to make "mattering" a way of life. When people accept they matter and know their actions count; learning, lives and worlds change. Are you in?
Two words…You MATTER!
 Can change a heart, can change a mood, can change a world.  Send your MATTERGRAM today!